Concepts & Practices
Before setting your first step to a booking, please get acquainted with the concepts and practices of Dutch Culture Tours.
Concepts
Personal attention is as important as good information.
A tour should provide knowledge and generate an unforgettable experience, in which personal attention is essential.
Location specific information should be accompanied by  "footloose" information.
Of course you are interested in the history and present day use of buildings and sites. However, you also would like to know how society "works". Think about education, health care, political system and all those other subjects which determine the character of a society.
Getting new experiences and new knowledge is a Basic Need.
To immerse in a society you are not familiar with widens the view on your own society. New knowledge and insights help to prevent tunnel vision and stimulates openness  to new ideas.
Basic Needs should be available to everyone, independent of income.
That is why they are basic needs :-).
Basic Needs should be realized with a minimal ecological footprint.
Obvious. We should enjoy the beauty of our planet, not destroy it.
Practices
Personal attention.
A tour should be tailor made, adapted to your personal interest and schedule. That is why we only work with private tours, just you and your family or friends, with a maximum of 6 persons in total. We love to know some basic facts about you before the start of the tour to be able to maximize the personal touch.
On Location and Off Location Information.
The location specific information will be provided at that location. Might be a building, a museum, a neighborhood or a city. For the footloose information we suggest a coffee break where we can talk over the subjects of society you are most interested in. There we also might construct some "bridges" between your country and The Netherlands. If, for example, you are from the US, we might talk about the position of The Netherlands in the American War of Independence. Are you from France? Maybe we should reflect on Napoleon's impact on The Netherlands. This personal touch is the trademark of Dutch Culture Tours.
More Practices & Bookings
Minimization of the ecological footprint.
*We offer online tours and lectures.
*Whenever the physical condition of the guest(s) allows, we make use of public transport.
*We are happy to help you planning a train voyage  to The Netherlands.
Not really an option if you come from overseas. However,  within the continent quite feasible.
Affordable for (almost) all income levels,
Tours (On location and virtual)
*You pay per hour, not per person.
*You choose between three options.
a) The standard rate of 100 Euro per hour. After the third hour this drops to 75 Euro per hour.
or
b) The amount equal to your salary per hour. This with a minimum of 25 Euro per hour and 50 Euro per tour.  So, if you are with a group of six students with no or low income, a two hour tour costs you 50 Euro only!
or
c) Anything between a and b.
Lectures
The price for a 45 minutes lecture is 200 Euro. You can join the lecture via Google Meet with up to 100 persons.
Convinced? Take the first step to an unforgettable experience.
If you agree with the concepts and way of operation explained above, and you are interested in one or more tours, please send me a mail.
To be able to offer you a personalized proposal, I would like to know when you will be in The Netherlands, which tour(s) you would like to book, with how many persons you will come, their ages and interests, any physical limitations.
Looking forward to your mail,
Ton van Garderen, tonvangarderen@dutchculturetours.com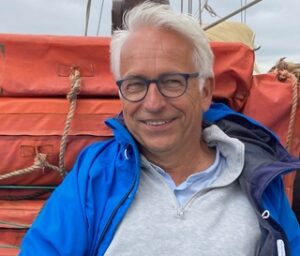 Videolink https://youtu.be/mgqe1AiKOxk